New Nintendo eShop Releases (Week 13)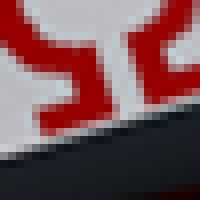 Posted on May 22, 2022 at 9:45 PM by Sam C. Gittins
A selection of new titles are now available on the Nintendo Switch eShop.
If I had to choose one game, it would be super cyborg, which seems to be a Contra-inspired title, which has a retro style and some steps to take. It's hardly original, but it's not trying to sell you anything else either. Plus, it's just over six pounds.
Check out the list and click the link at the bottom of the page to view them on the eShop, and from there you can access each game page.
New Game Releases (Retail)
New Game Releases (Download)
9 Clues: The Secret of Serpent Creek – €15.99
Aaron – The Little Detective – €9.99
Agent Intercept – £16.99
Arcade Archives Marvel Momo – €6.29
Big Bang Pro Wrestling – £7.19
Bridge Builder Racer – £8.99
Chubby cat – 8,99 €
Cosplay love! Enchanted Princess – £8.83
Dieselpunk Wars – €13.49
Dissecting – £1.79
Dismantling – €17.99
Flat Kingdom Paper's Cut Edition – €7.99
Floogen – £3.59
Glitchhikers: The Spaces In Between – £10.80
Hyper Drone X – €6.80
Ikai – 13,49 €
Logistics Simulator – £8.99
My Coloring Book 2 – €4.49
Pocket Rockets – £0.99
Red Wings: American Aces – £10.79
Richy's Nightmares – £4.49
Seashell – £2.99
Shredded Secrets – £4.49
Super Car Driver – £12.59
Super Clown Lost Diamonds – £8.49
Super Cyborg – £6.29
Takeoff – The Flight Simulator – £13.49
Terrorban – £14.39
The Perfect Card Collection – £13.49
Ultionus: A Tale of Petty Revenge – €7.99
Vengeful Heart – £8.99
Nintendo Switch (downloadable content)
Captain Tsubasa: The Rise of New Champions
Worlds of Fate and Fate
Dynasty Warriors 9 Empires
Exceed
Hot Wheels Unleashed
colors of love
metallic child
Red Wings: American Aces
R-Type Final 2
Nintendo Switch (demos)
That's it for this week, check out the Weekly Download News page for more details, including special offers and more.
? Guess the character from the video game?
(Can you guess the video game character from the cropped image above? See the forum thread for the answer next week)
Let us know your thoughts by participating in the discussion on our forum.