Kirby Super Nintendo games are getting SP versions on Switch Online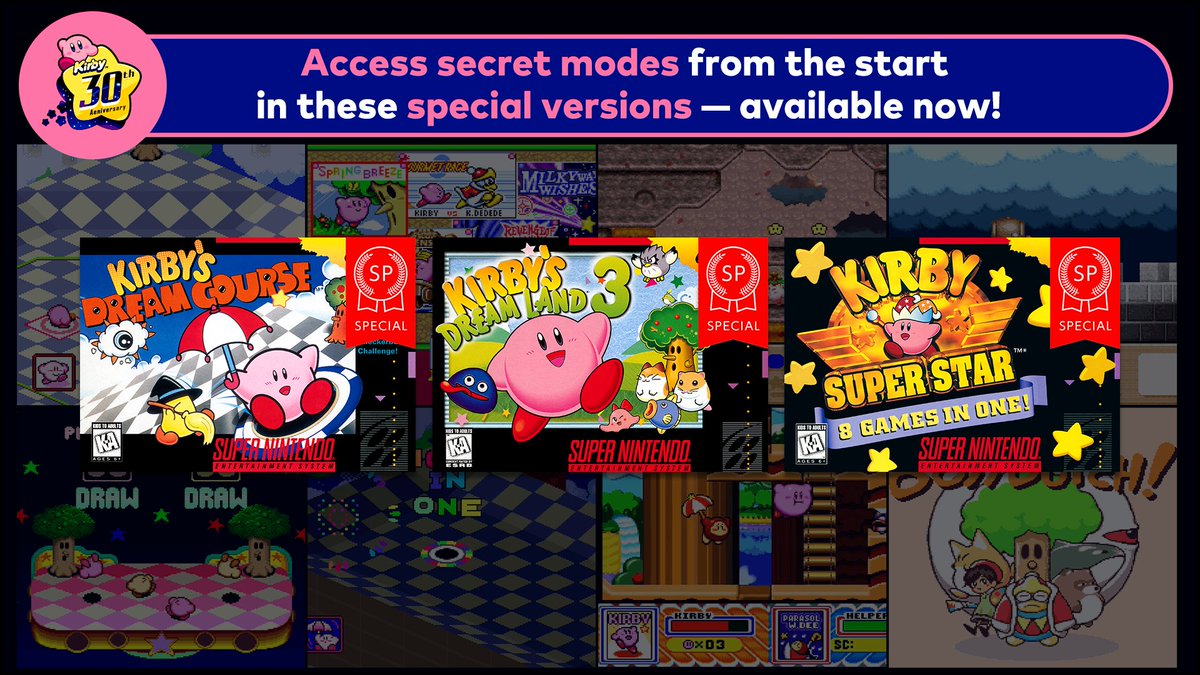 Just when you thought you had a day without Kirby (aka: an absolute tragedy), Nintendo announced a trio of SP versions of the SNES title for Nintendo Switch Online subscribers. The pink puffball's 16-bit library is both excellent and varied, and now players can dive straight into some of its secrets.
Three #SuperNES titles are live for #NintendoSwitchOnline members!#Kirby super star
Revenge of Meta Knight!

Kirby's Dreamland 3
Set the difficulty to Easy Breezy!

Kirby's Dream Course
Dance with Kirby!

Secret modes are all unlocked in these special versions of the games. pic.twitter.com/sTNi8FML21

— Nintendo of America (@NintendoAmerica) June 10, 2022
Kirby Super Star, Kirby's Dream Land 3, and Kirby's Dream Course should already be on your to-do list. Whether you love Meta Knight's Revenge or just love watching Kirby dance, you now have direct access readily available.